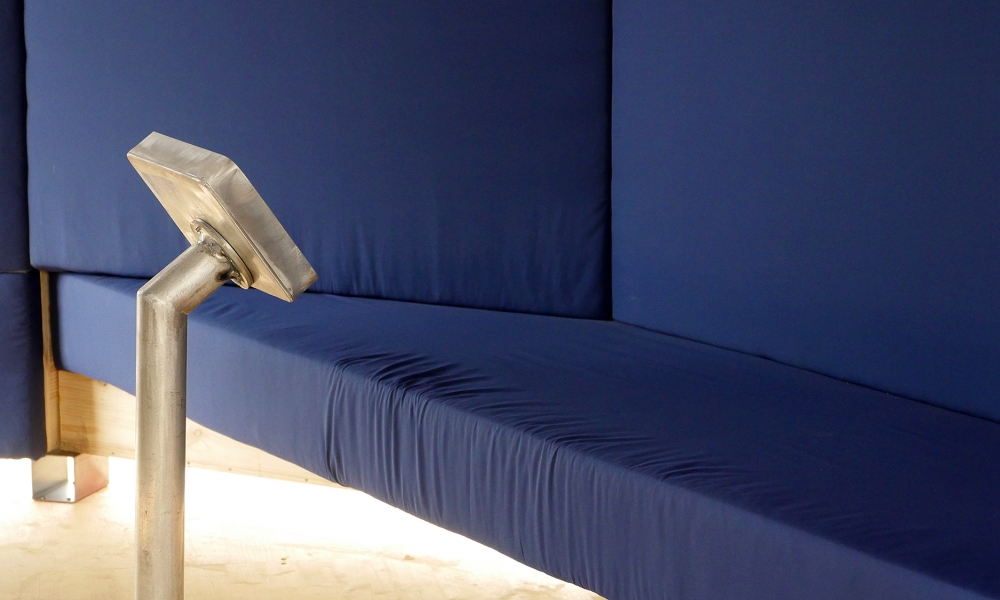 4 sound projects in a listening capsule at Höhenrausch 2018 in Linz.
At Höhenrausch 2018 in Linz, ORF musikprotokoll is exhibiting sound artists who set out to explore geographically remote and alien acoustic landscapes. A listening capsule on the roof of the OÖ Kulturquartier houses four new versions of works based on manipulations of a sound material, all of which originate from unusual listening perspectives near water.
Life under water is anything but silent. Jana Winderen's Restless (2015) is dedicated to the cosmos of vocalizations made by tiny aquatic crustaceans that are common throughout the world.
In 2010, Werner Dafeldecker and Lawrence English visited the Argentine research stations "Marambio" and "Esperanza" in Antarctica. In Shadow of the Monolith, they weave together recordings of melting icebergs, seals and penguins to create an impressive acoustic landscape portrait.
Together with musikprotokoll co-curator Susanna Niedermayr and bioacoustician Heike Vester, Angélica Castelló embarked on her sound expedition to the Lofoten Islands in 2013. The resulting recordings of environmental sounds, mixed with instrumental and electronic sounds, form the basis of the imaginary underwater world sonic blue.
In her composition in locking (2017), Kaffe Matthews mixes sounds from the filling of locks along the English Grand Union Canal with a chorale she undertook during an 80-mile long-distance hike from London to Milton Keynes. Exciting in sequence is the clash of the water sounds with the human voice.
Date/Location
An ORF musikprotokoll project as part of HÖHENRAUSCH 2018.
May 24 - October 14, 2018
Opening: May 23, 7:30 p.m.
OK Cultural Quarter, Linz
Ein Projekt von
Idea, concept, animations: Fränk Zimmer
Beteiligte Personen
Compositions: Jana Winderen, Werner Dafeldecker & Lawrence English, Angélica Castelló und Kaffe Matthews.
Listening capsule construction: Andreas Strauss
musikprotokoll-curatos: Susanna Niedermayr, Elke Tschaikner, Christian Scheib & Fränk Zimmer
Projektpartner
"sounds from elsewhere" is a commission from OÖ Kulturquartier Linz and ORF musikprotokoll im steirischen herbst.
Spezifikationen
Sound installation, Hi Quality Audio Stereo, Animationen/Film, Touchscrenn, 42" Screen